Turning Founders
Into CEOs
Kaplak Ventures is an investment and advisory partnership based in Copenhagen and New York City. We grow and support early-stage businesses working to decarbonize at an industrial scale.
Are you a climate tech startup or company ready to scale? Then your journey with us begins in one of our accelerator programs.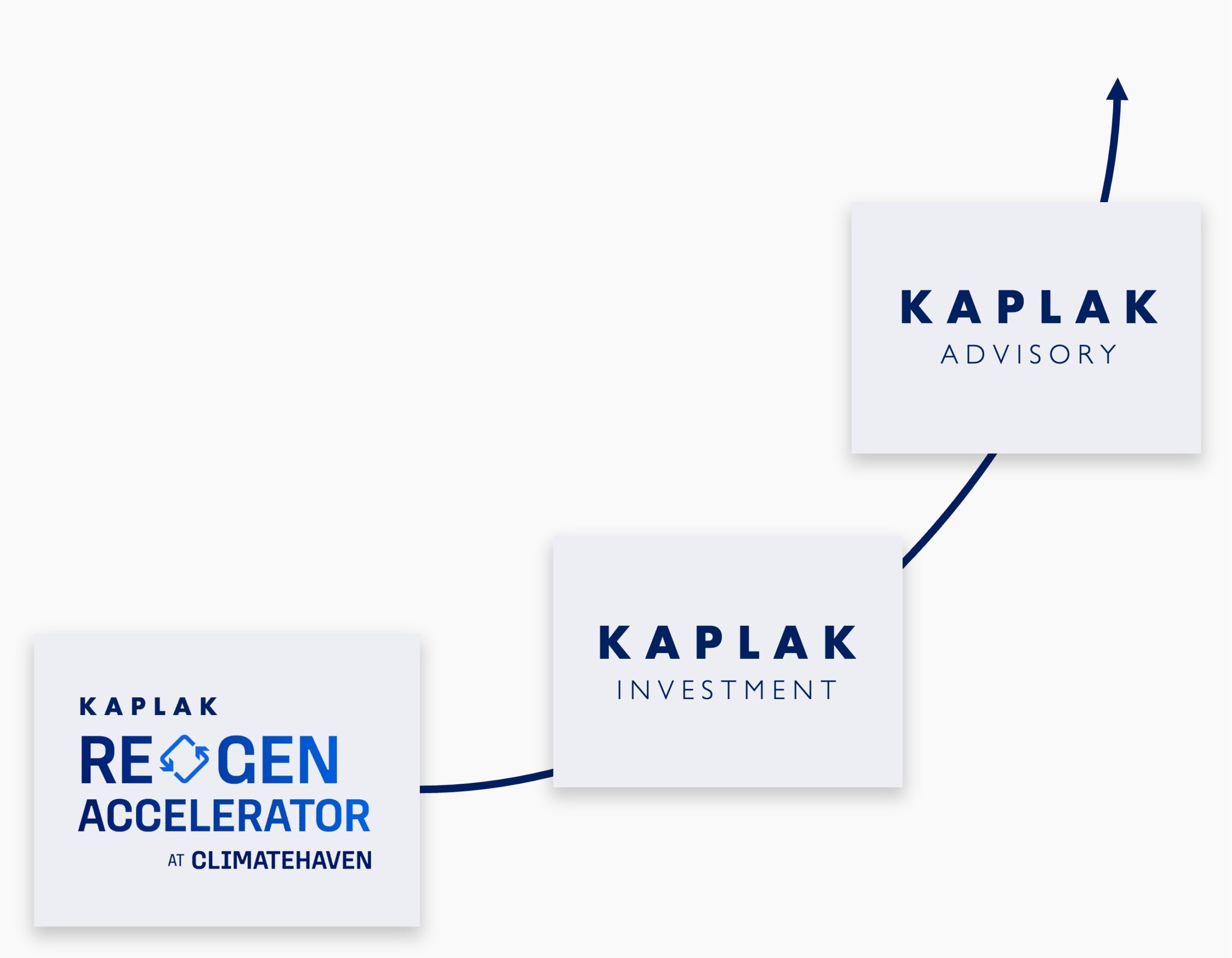 We turn founders into CEOs.
As a startup founder, your journey starts in one of our accelerators, where you will access a global network of mentors to help you scale.
You will also work with a proven model for leadership and strategy, to help you prepare your 'stakeholder story' – a vision of your business that appeals to investors, customers and future hires alike.
Upon graduating the program, you will have the opportunity to work with one of our 'Kaplaks' – experienced global business leaders – who will join your team as a strategic advisor.
Our accelerator programs are designed to help solve the greatest challenge of our time: Helping our planet and climate regenerate. We help entrepreneurs scale by providing a leadership and strategy framework as well as a global network of expert mentors
Kaplaks are a network of world-class executives who have successfully reinvented their companies from a position of strength. Now, these executives will leverage their experience leading the world's largest legacy corporations to support a new generation of disruptive ventures.
We provide leadership expertise, strategic advice, and a global network to turn founders into CEOs.
The journey with us starts in our
Kaplak accelerator
, where we introduce founders to our
'Dreams & Details' leadership and strategy framework
and a global
mentor network
.
After graduating from our accelerator, we offer chosen entrepreneurs the rare opportunity to work with our 'Kaplaks', who offer subject matter expertise, leadership experience, and connectivity to their global networks.
Our team has led some of the largest companies in the world, accelerating their transition to the digital, sustainable business era. Now we look to accelerate your growth.
The most progressive and applicable model for leadership and strategy. It puts you at the forefront of innovation and disruption while it allows you to inspire both within the organization and external stakeholders.
Whether you're a founder, investor, or corporate executive – we'd love to hear from you. Don't hesitate to reach out if you have any questions or requests.